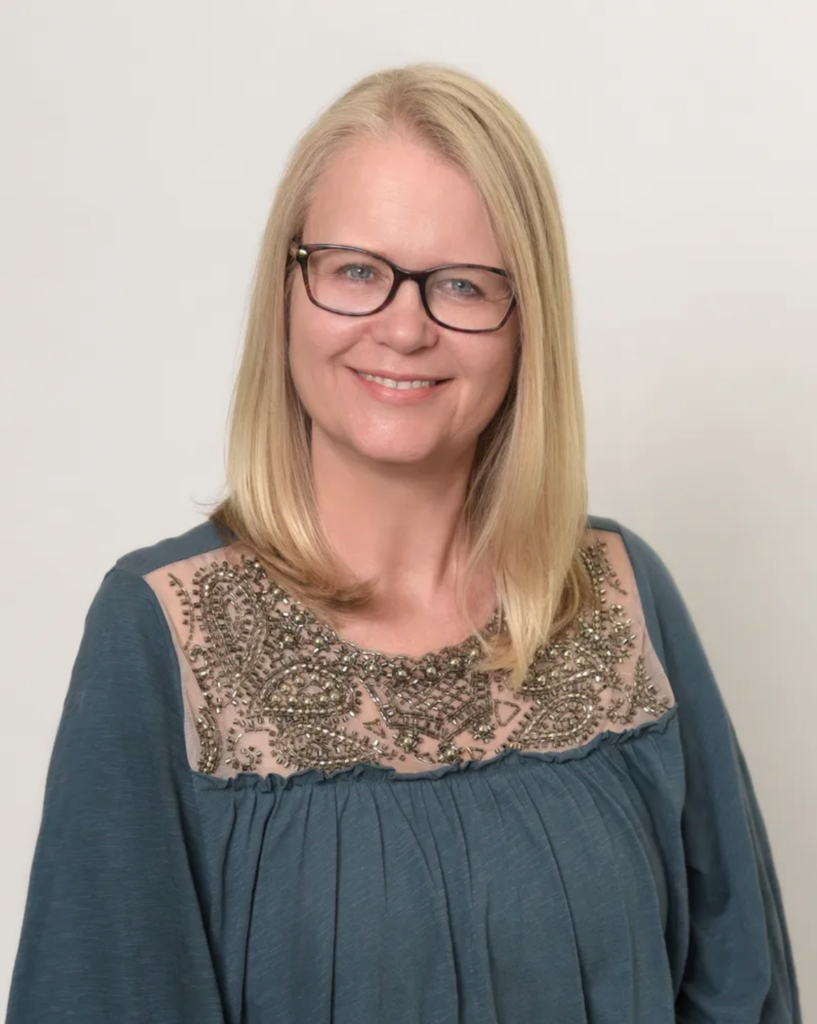 Yvonne Bruinsma, Ph.D., BCBC-D, Founder and CEO
My purpose revealed itself to me in grad school. I was teaching a father strategies to enhance communication with his 4-year-old son, Justin. Justin had recently been diagnosed with autism.  I worked with Justin and his Father, but Justin's Mother could not attend our clinic sessions due to her work schedule. So, the plan was for dad and I to work together and dad would cascade his learnings to mom. In order to ensure she was obtaining the information, methods, and improving over time, I asked mom to videotape herself during an everyday routine implementing the strategies with Justin. For her first video, Mom chose to capture her time with Justin during a bath.
The video opens with Justin seated in a water-filled bathtub playing with his boats and his playmobil figurines, and mom is sitting next to the tub. I was injected with excitement when I observed mom full of hope and eagerness. She was sitting up straight, smiling at her son as she excitedly began talking to Justin. I sat up straight too, feeling her energy! But Mom had not yet learned all the strategies and as the video went on I began to see the lack of results for her efforts take its toll on her. I watched the hope and engagement drain from mom with every question Justin did not answer, with every song he did not sing along with her, with every toy he failed to hand her, and with every smile, he did not give back. Justin was busy playing in the tub with his toys, in his own world, and sending mom the message that he didn't need her engagement. As the video progressed there were longer and longer pauses between mom's attempts to engage and in the last few minutes of the video she wore her frustration, guilt, exhaustion, and desperation on her physical being. She was slouched down, dejected, and had stopped talking to her child. The sadness on her face was incredibly painful to see. My heart broke for her and Justin. It was at that moment that my purpose became clear to me. I had to do all that I could to help Justin and his mom connect and stay connected. I needed to do all that I could do to connect families to their child with autism so that they may reach their fullest potential. I worked with Justin and his parents, and they did connect. Since that day, I, and my team of clinicians at In STEPPS, have continued to connect over 3000 families. This impact has been possible because I have extended this mission of connecting people and enabling them to share deep, engaging relationships with all those on my team and my partners so that they may reach their fullest potential. This is my mission and it is at the heart of everything we do at In STEPPS.
In STEPPS has a broad and bold vision of the future. In 8 years In STEPPS has grown to 3 locations serving more than 300 families. We are proud of this accomplishment, and we are continuing to push the boundaries to do as much as it/we can do to continue our work in creating, building, and sustaining connections. To further our missions In STEPPS is committed to delivering a community center of excellence where research and reality coalesce to produce the best possible treatment for each child by providing a comprehensive range of services to families and the children to optimize their interventions. The next step in this vision translates into the opening of a non-profit private school that will deliver high-quality education and treatment for children with autism. The In STEPPS team has been hard at work and we are excited to announce the September 2018 launch of In STEPPS Academy. In STEPPS Academy is an enriched environment with dedicated and experienced teachers, rooted in science and grown with love. It is a school where building friendships is part of the curriculum, where autism strengths can be recognized and celebrated, where support is there when needed. We believe that if children don't learn the way we teach, then we need to teach the way they learn.
Justin is living his fullest potential today due to the work we did with him and his family. I, and In STEPPS, are reaching towards our fullest potential thanks to that spark of clarity Justin gifted me that day.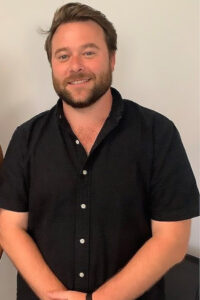 Samuel Corker, BA, RBT – Head Teacher
Sam was born in Boston, Massachusetts, moved to Northern California as a small child, and grew up in a small town called Nevada City. After graduating from high school, Sam moved to the city of San Francisco, where he studied at San Francisco State University earning his degree in Child and Adolescent Development. Upon graduation, Sam moved down to Southern California where he earned his multiple subject teaching credential at California State University, Long Beach State. Sam found his passion for ABA in early 2017 when joined the In STEPPS team as a Registered Behavior Technician and hasn't looked back since. 
When he isn't dancing around and joking with the students at the Academy, you can find Sam down at the beach surfing, snorkeling, and enjoying all things surf and sand with his family!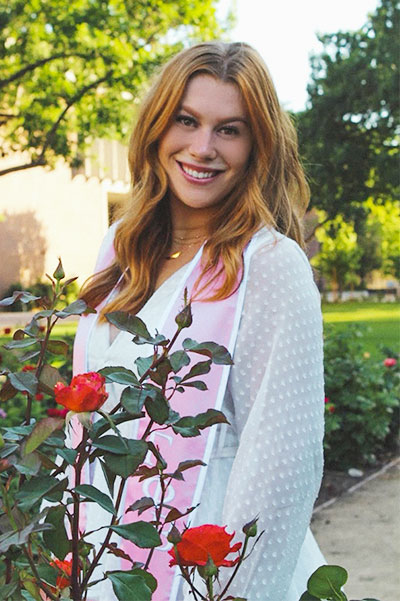 Claire Butier, BA, RBT, Class Lead
Claire was born in San Francisco but grew up in Laguna Niguel, California. After graduating high school, Claire returned to northern California, where she attended California State University in Chico, California. There she earned her BA in Communication Sciences and Disorders and minored in Child Development. Back in Orange County, Claire began her career with Instepps Inc. as a therapist in 2021 while pursuing a Moderate/Severe special education teaching credential at California State University, Fullerton. The most exciting part about being a teacher at In Stepps Academy is making genuine connections with students and their families, watching students grow and learn, and acquiring new skills and knowledge to prepare for her career as a special education teacher.
Claire loves going to the beach, exploring new local restaurants, going on weekend trips, and being with her dogs!
Academy Boards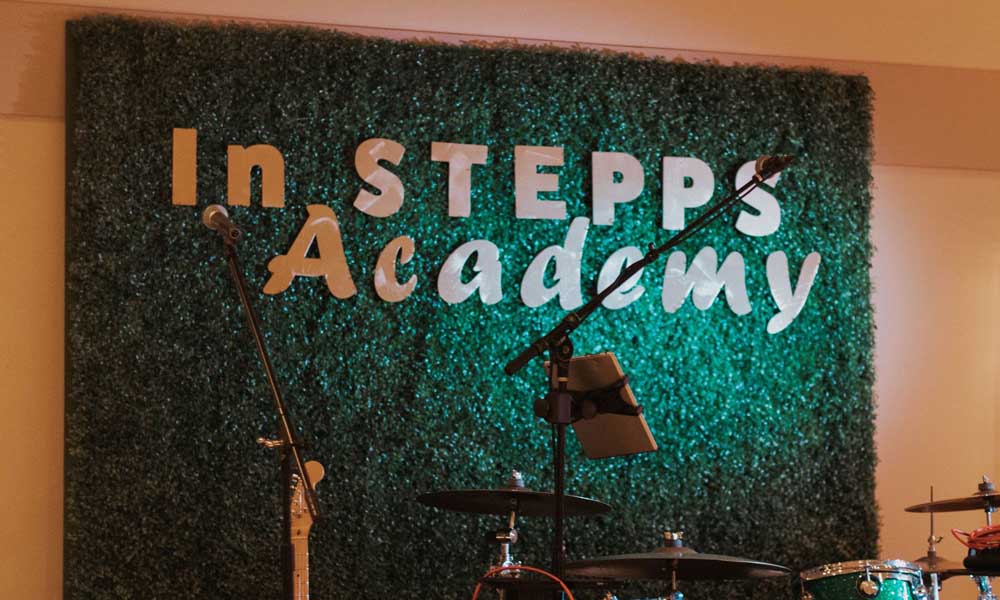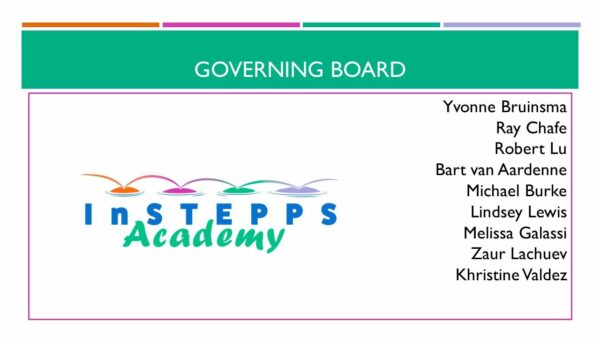 Our governing board meets monthly to guide the Academy and our students on the autism spectrum to success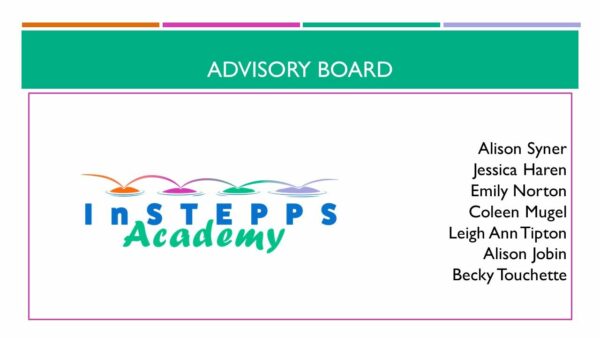 Our advisory council consists of special education professionals and parents with a child on the autism spectrum.
Photo Gallery