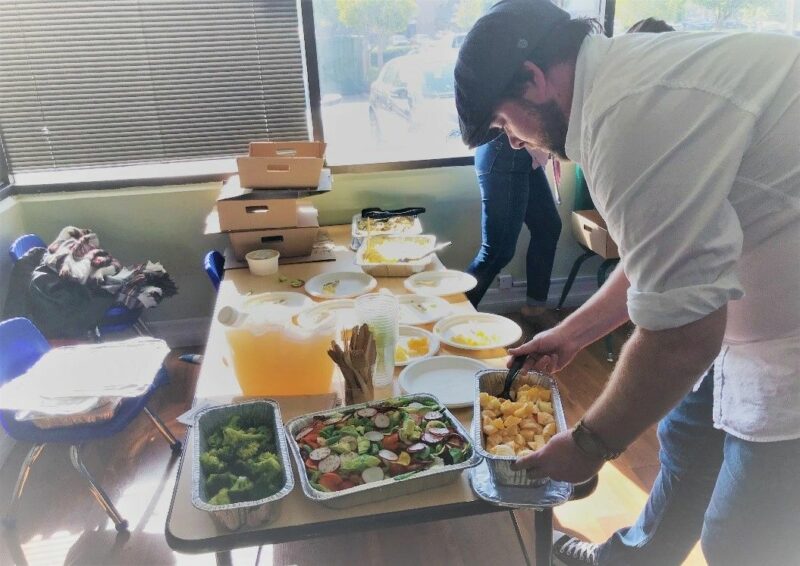 Thank you to Flower Child of Newport Beach, CA and Pal Experiences for making today's Foodie Fridays our best one yet! Today we used a growth mindset to experience some DELICIOUS new foods!
Most of our students are working hard on expanding their diets, as food selectivity is something that many children on the Autism Spectrum struggle with. "Foodie Friday" is one way that we introduce a variety of new foods to our students in a fun and supportive way!
Although Foodie Friday is something that most of our students have experienced before, today was extra special. Pal Experiences provides digital resources to help families with special needs access the community around them. They kindly connected us with one of their local partners, Flower Child in Newport Beach, a restaurant that serves healthy and fresh dishes. Flower Child in turn hosted an amazing lunch for our Academy.
Our students started their day learning more about having a Growth Mindset. They all "planted their seed" by drawing on a class poster and worked hard to "sprout" growth throughout the date. By the time lunch arrived they were ready. Some of our students started slowly by kissing and touching new items. Others surprised us all by eating entire pieces of broccoli and going back for seconds and thirds of the gluten free mac and cheese, fruit salad, grilled chicken!
By the end of the day, our students and staff had full bellies and tall sprouts!
For more pictures check out the photo gallery on our website!