Occupational Therapy: Spin Art!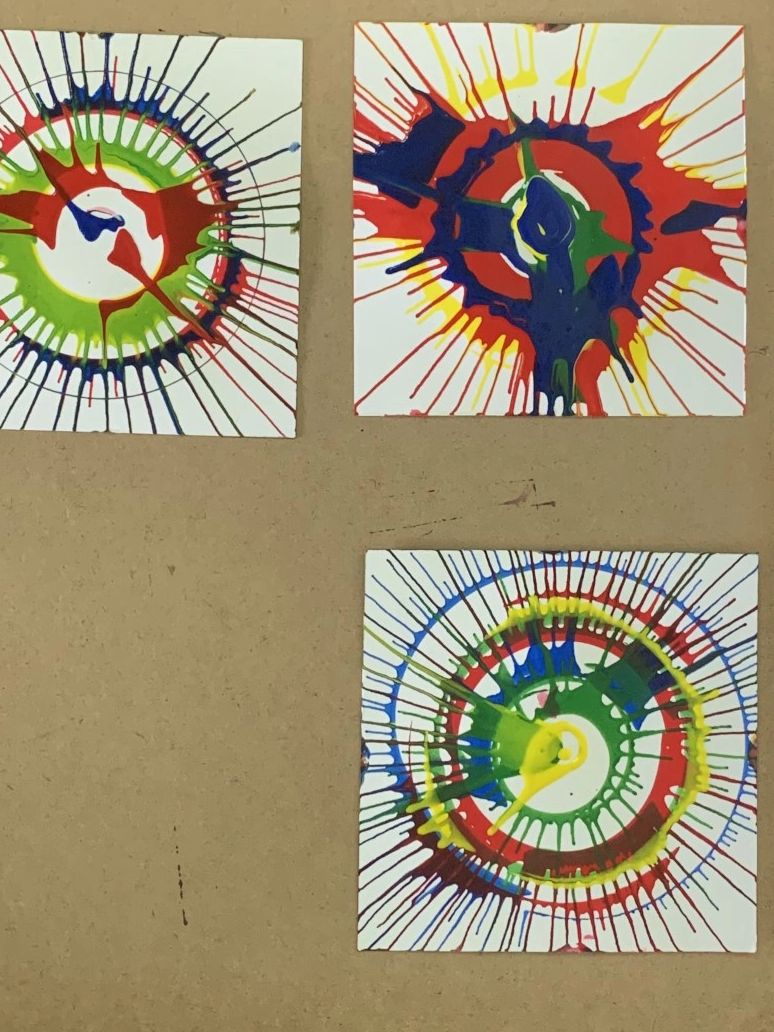 Our occupational therapist Emily consulted in our classroom today. Our students made some awesome art using a spinner and some paint. This is an awesome exercise to increase the student's fine motor skills and it is just flat out fun! 😁
Our students used different sized spinners to spin paint on paper to create these beautiful canvasses that they can be proud of! Emily and Mr. Sam always have creative ideas for projects and activities for the students.
As always, Thank you!